04 Oct

Are you under-utilising your footer?

Most websites have footers with a simple single bar containing Legal, Copyright, Privacy etc. However, this is an under-utilisation of the footer. Think about this – Once your visitors reach the bottom of the page, what do you want them to see/do?

You can add a Call To Action right before the footer. It will  be especially useful if you are selling a product or a campaign.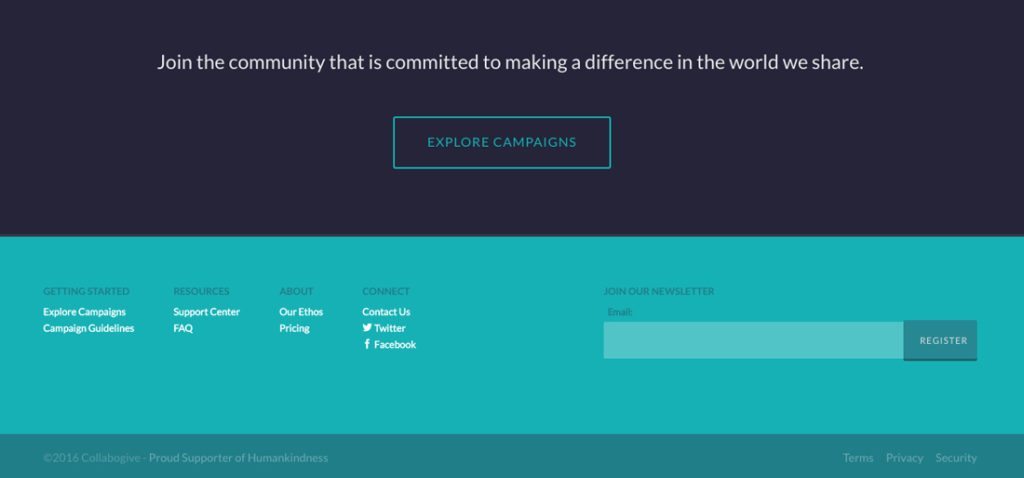 Alternatively, you can also provide a signup form or a mailing list subscription.

For business who need people to contact/visit them, you can include your location and contact information (and opening hours),  so it is easy to find this information on every page.
In the case of WordPress blog, news or community sites, you might want to insert Most Recent/Popular Posts or Recent Comments to invite the community to interact with each other.
In  the footer, you can sometimes choose to include a secondary navigation or links that are less important, so the main navigation is not over cluttered.
Another common design of the footer is a footer site map for users to easily find the information they need. This site map is accessible on every page of the website. However, note not to underline the links in the footer, so it does not look over cluttered.
With the tips in mind, do take precaution not to add everything that is listed, or is popular. Pick the ones that are most appropriate and most effective for your industry.