Own several domains and wish to point to the same website?
This post will be useful for clients who purchase several domains (URLs) but wish to point them to the same website. Eg. a company might purchase sunshiny.com.sg and sunshiny.sg. With sunshiny.sg as the main site, you can park sunshiny.com.sg to the same website as sunshiny.sg.
For redirection, when a user types in the URL in the address bar, eg. sunshiny.com.sg, it will redirect users to sunshiny.sg – the address bar will show the actual URL it goes to sunshiny.sg
In the case of parked domains, the address bar will not change.
Note that you can park more than 1 domain to the same website. However, these domains will have to be registered and purchased in the first place. Also, you will need to make sure the name servers are pointed to the site.
1) Log into cPanel at the main site you wish to redirect to.
2) Click on the icon with Parked Domains. It is under the Domains section.
3) Fill in the domain in the text-field.
It is under the Create a New Parked Domain and click on the button Add Domain.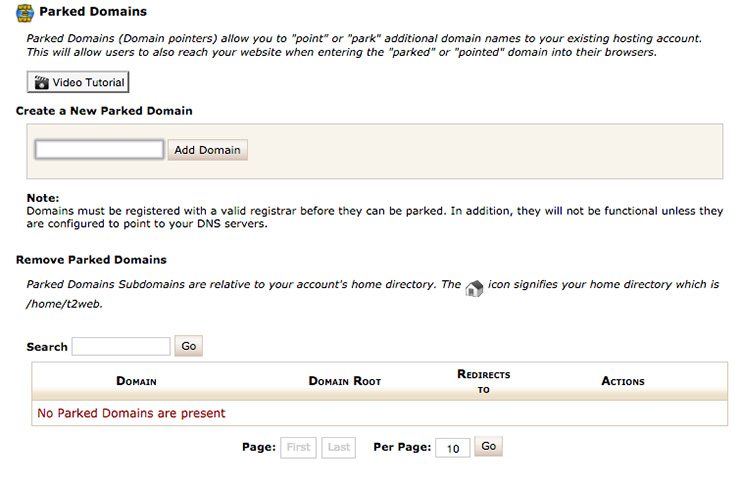 Some hosting companies will have a limit to the number of domains you can park. So if you have difficulty adding domains, just check with your hosting company.