Send purposeful emails to your target audience and other tips...
We had previously shared out some tips on sending a successful email campaign. In this article, we are going to touch on other aspects such as sending out purposeful emails to your target audience, elements in a standard email and other intricacies – the preferred dimensions for the email etc.
Purpose of your email campaign and Identifying your Target Audience

First of all, what is the purpose of sending out your emails. You need to decide what you would like to achieve with the email campaign. Is it ultimately to increase sales of a particular product, to fortify your company's branding and awareness in your customers, or simply to provide useful information and increase pageviews in your website…
Who is your target audience and why would they want to read the information you provide? From here, we can suggest some items why you might want to send out emails.
Email Content
Sales and Promotions
Exclusive Invitations
New Products and/or Services
Changes in your Company
Upcoming Events or Post-Events Summary
Interesting information, tips and facts related to your industry
Exclusive Vouchers and Discount Coupons
Again, there might be a lot you can cover, but always keep it short with a clear feature. If you have more to say, link to your website where your subscribers can read in detail, when they have the time.
Frequency
If you have a lot to share with your subscribers, you may want to send out monthly emails. However whatever frequency you decide, please stick to it. Your subscribers are faithfully waiting for your email, if you do not want them to fall out of your list, send them consistently, as promised.
Never send too many emails and spam your subscribers. On the other hand, if you have not much content, do not send emails for the sake of sending emails.
Occasionally, there might be events where you want to promote – you may wish to send out one-off emails to publicize the event. That is fine. However, always take note not to sound too preachy or hard-sell your products and services. It will definitely turn your subscribers off.
Elements in a standard email
As always, we emphasise on a consistent look and feel for your emails and if possible, your branding should be consistent across from your website and online publications.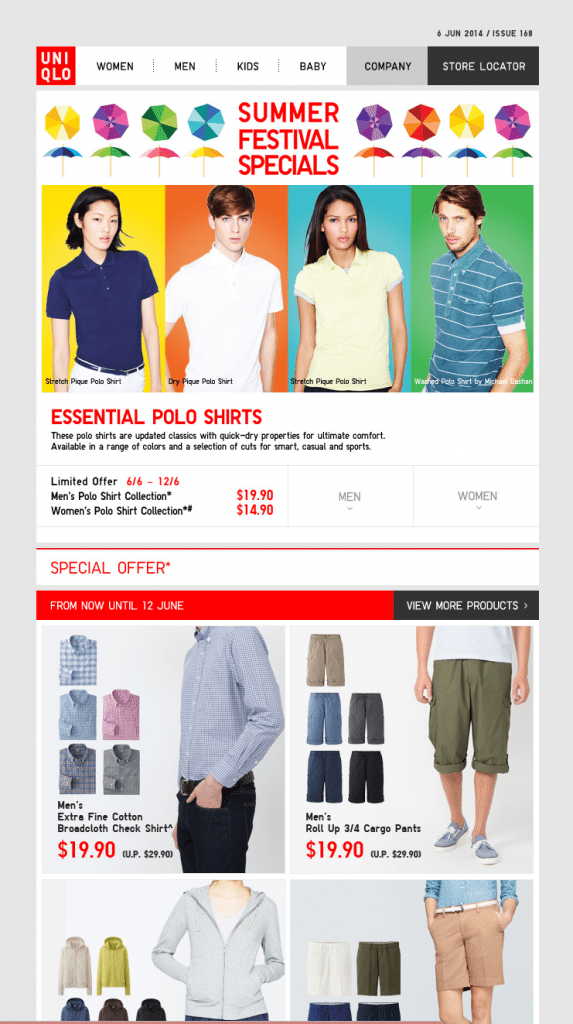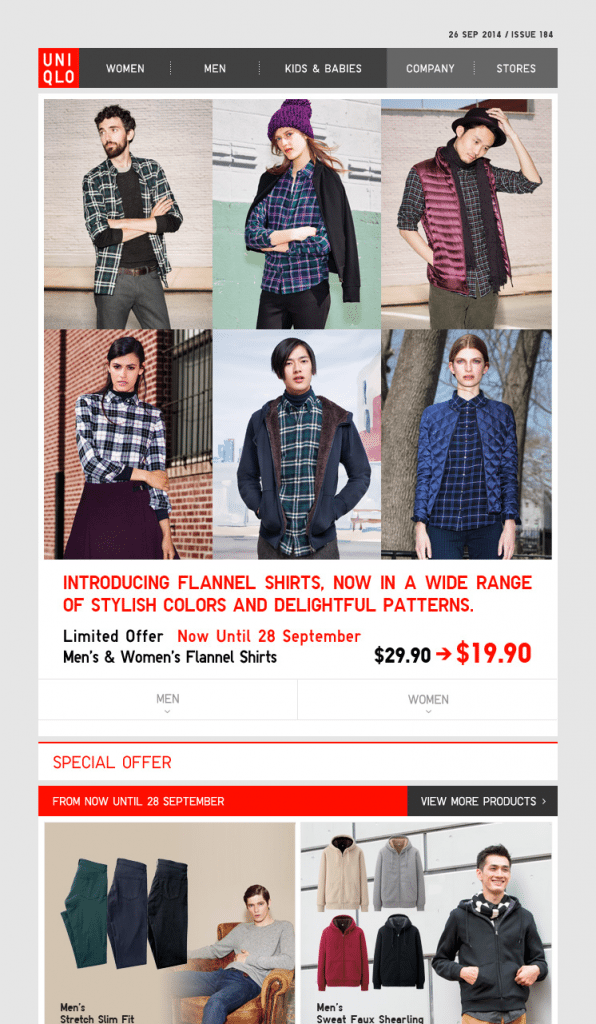 As you notice, the 2 emails (above) from the same company maintains the same look for all its emails and there is a clear indication of the Issue number. This is a good and consistent template.
Below are the compulsory elements in your emails. Of course, they are technically compulsory. Following them will enhance your chances of not being blacklisted, your email campaigns being successful etc.
Always indicate the FROM in the email as your company name.
In the SUBJECT, remember to add <ADV> if it is an advertisement. This is in accordance to the Anti-spam laws.
You MUSTalways include an unsubscribe link so subscribers can unsubscribe from the mailing list. You can provide the subscribe link in the unsubscription for subscribers who might have accidentally deleted themselves.
The TO field should be personalised with the name of the recipient.
There should be an online version of the email so subscribers who cannot see anything in their emails can still click to view the online version.
There should also always be an accompanying text-only email for the HTML-email you send out. This is for users who cannot view HTML emails.
For each email you send out, you MUST provide your company's contact information. Again, this is in accordance to the Anti-spam laws.
If you are located in Singapore, please see the Singapore Spam Control website.
More Technicalities to get your email right
Always hardcode the links to images. It should look like "http://www.t2web.com.sg/imagename.jpg" rather than just simply "imagename.jpg". If you do not use hardcode links, the images will not show up in the emails.
Emails will use the traditional HTML tables with in-line CSS to work and display nicely. CSS will not be loaded.
Widths of the emails should be kept at 600pixels or less because more email applications now use preview panes and the window is much smaller in preview.
Always remember to test your email in different web appplications because different emails have different manipulation of the emails they receive. Some popular email applications include: Outlook, Lotus, Apple Mail, Yahoo, Gmail, Hotmail, Entourage.
If you are using a background color for the email, note that some email applications strip the email of its background. In order not to have it lost, contain the email in another bigger table with your preferred background color.
Flash, Javascript and movies do not work in emails. If you need to have complicated animation, provide a link in your email to the animated webpage.
Simple gif animation usually work on most email applications. It does not work in Outlook 2007 though.