11 Jul

Using WordPress Multisite to manage microsites with ONE login

What is WordPress Multisite?

Since WordPress version 3.0, Multisite was included in the WordPress core so you can now manage multiple WordPress sites from ONE WordPress installation.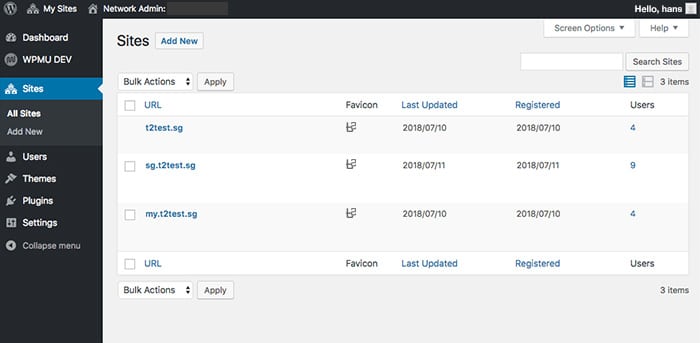 Features of WordPress Multisite
The best benefit is to be able to log in (to the Admin site) one-time, and you can manage multiple sites with ONE central dashboard.
You can either use subdomains (eg. example.t2web.sg) or folders (t2web.sg/example).
With Multisite Network, you can create different users and grant access to selected users to manage specific sites.
A Super Admin user will be able to install/update themes and plugins to apply across the sites. Instead of logging into several individual sites to update individually, this feature allows the user to easily manage and apply theme and plugins consistently across all sites.
Using Multisite
From the Network Admin Dashboard, you will be able to see All Sites created in the same WordPress installation.
Note that only Super Admin user can install themes and enable them for the sites. When installing a theme, you can select to Network Enable. You can also enable a theme just for one site.
When installing plugins, you will choose to Network Activate them, or select the individual sites that needs to activate them.
For each of the sites, you can view the list of users assigned. You can choose to allow only certain users to access certain sites. These users can be added into the network and assigned to the various sites; or Site admin users can also add users that are not already registered on the network.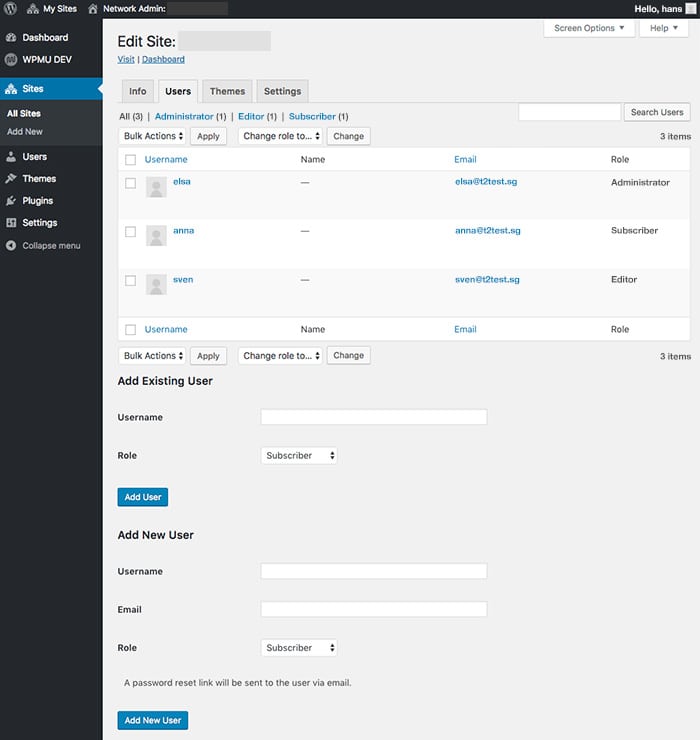 *Additional HTTPS note: SSL certificates are a must for most sites these days. Read more about HTTPS for your websites here. If you are using subdomains for the multiple sites, you will need to go to your cPanel  to add the Subdomains.*