19 Aug

Why should you get your WordPress website updated?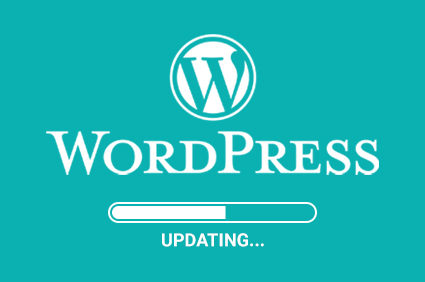 Without a doubt, WordPress websites are very widely-used by businesses globally and can be easily set up at a relatively low cost.
Perhaps your WordPress website is now currently functioning well and you have no issues with how it looks. You regularly update the content on your website through blog articles, news and promotions. But one day you visit your WordPress admin site to work on your updates and you realise you are unable to log in. You visit the website homepage and to your horror, the homepage is overwritten with a big offensive message.
……
This is actually a scenario that is much more common than you think.
The downside of using this popular CMS is that it is an equally (or even-more) popular target for hackers and malicious code distributors all over the world.
As WordPress is an open source platform, different developers actively create, provide and maintain plugins and themes for the CMS. Other than adding new features, finding and fixing bugs, these developers also hunt for security vulnerabilities. Some of these plugins or themes might contain bugs or malicious codes that create such vulnerabilities. Some of these codes can steal your sensitive (personal) information on the website or deface your website with derogatory messages.
Hence, regularly updating to the latest versions will allow you to avoid the vulnerabilities in previous versions. Bug fixes and security patches in the latest versions will make it more difficult for anyone to break into your site. Most hacks happen to sites that have not been updated.
Security is not the only reason for updating your WordPress website. In some newer versions, the CMS, plugin or theme is upgraded with new efficient features that improve user experience, site performance or speed optimisation etc. For example, in WordPress 5.0, the Gutenberg content builder was introduced. In the themes, there might be bug fixes or new demo content available.
You can upgrade your website automatically but usually we do not recommend that as there might be customisation or plugins that are not compatible with the newer versions. For each upgrade, we will typically backup the existing site, create a development/staging site and upgrade on that staging site first. When the staging site works fine (both content and function), we will then perform the upgrade again on the existing site.
Updating a site does not mean simply upgrading the WordPress version only. A thorough website update includes upgrading the WordPress version, upgrading the plugins to be compatible with the latest version and the theme (if you use themes) will need to be upgraded as well. In the case where the plugins you are using are not supported by the latest WordPress version, alternative plugins that are supported will need to be used instead.
Keeping your website regularly updated is a key consideration when you are using WordPress websites for your business. However, there are also other things you will need to do to secure your website such as using strong passwords for your WordPress logins, implementing two-factor authentication etc. We will have a new post coming up about tips to improve the security of your WordPress website.