18 Dec

404 Pages

It can be a pain to browse a website and stumble upon a standard 404 page. A 404 page is typically used to describe a page that is not found. 404 is the standard response code in HTTP.

To east the disappointment and frustration, how about having a more engaging page? With a better designed 404 page, you can encourage users to try again, or redirect them to the main page.

In this post, we share 5 samples of 404 pages which could be what you can have on your website!
Sample 01 – Search
Features
Allow users to return to homepage or fill in the search form.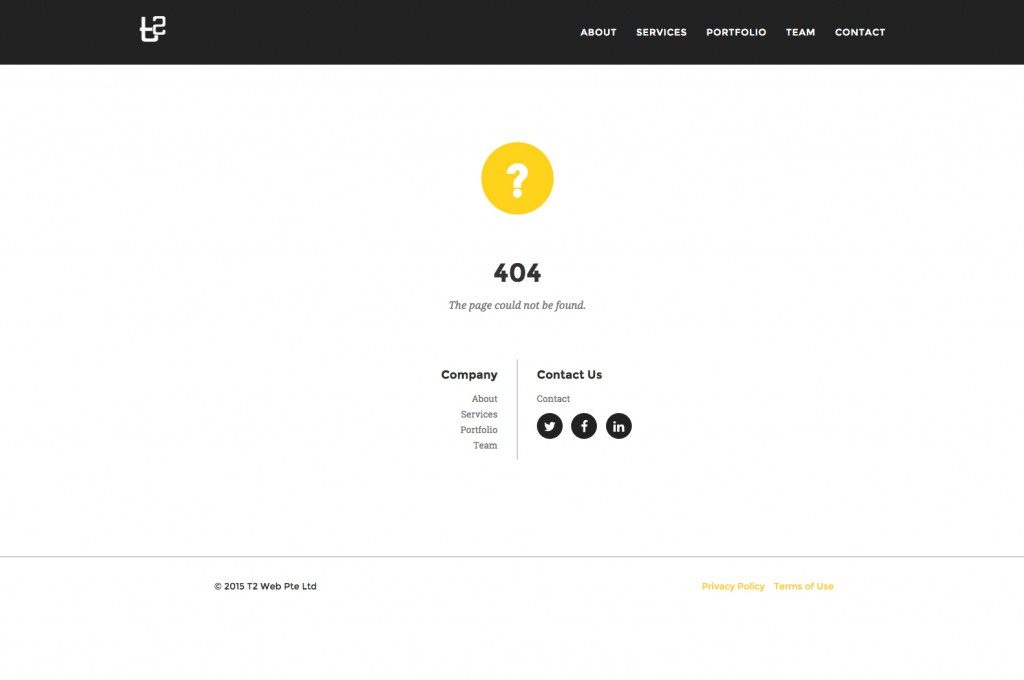 Sample 02 – Sitemap
Features
Presents the sitemap in the 404 page so users can find exactly what they are looking for, and what is available.
Sample 03 – Contact
Features
Have a clear option for users to either Click to Go Homepage or Click to Contact Us.
Includes a Feedback section where users can 'release their frustration' and contact owner of the website.
Sample 04 – Timer
Features
Includes a little more animation with a redirection. The timer will count down and automatically redirect users to the the homepage.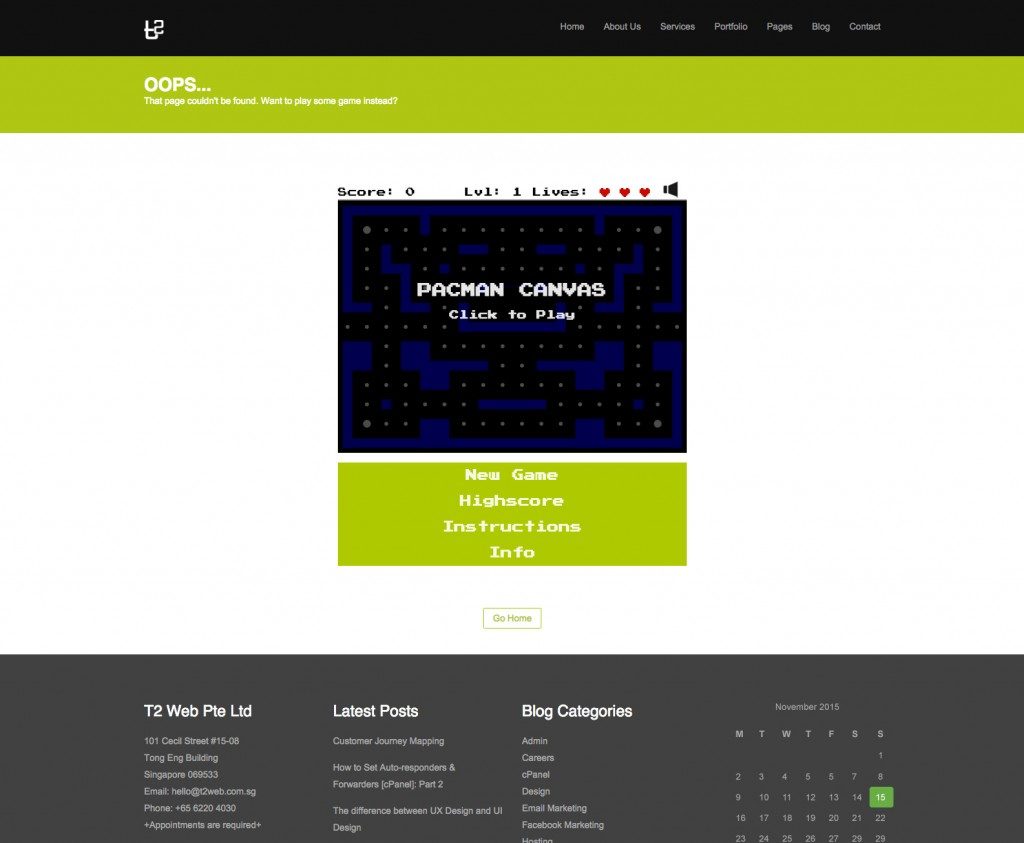 Sample 05 – Game
Features
Converts the users frustration/disappointment to fun! Offer them a game to play.
Click button below to play the game.