Many of our clients are using Google Mail for their work. This involves getting Google Apps. With your email accounts via Google, your hosting space will then be just for your websites (and the miscellaneous files you upload onto the server. if you are savvy with FTP).
If you are using cPanel, here's a quick guide on how to configure your MX Entry to use Google Apps. Note that you should already have a Google Apps account and the mailboxes created.
1) Log into cPanel for the account to make changes to.

2) Click the icon with MX Entry. It is under the Mail section.
3) Enter these 5 records under the Add New Record section.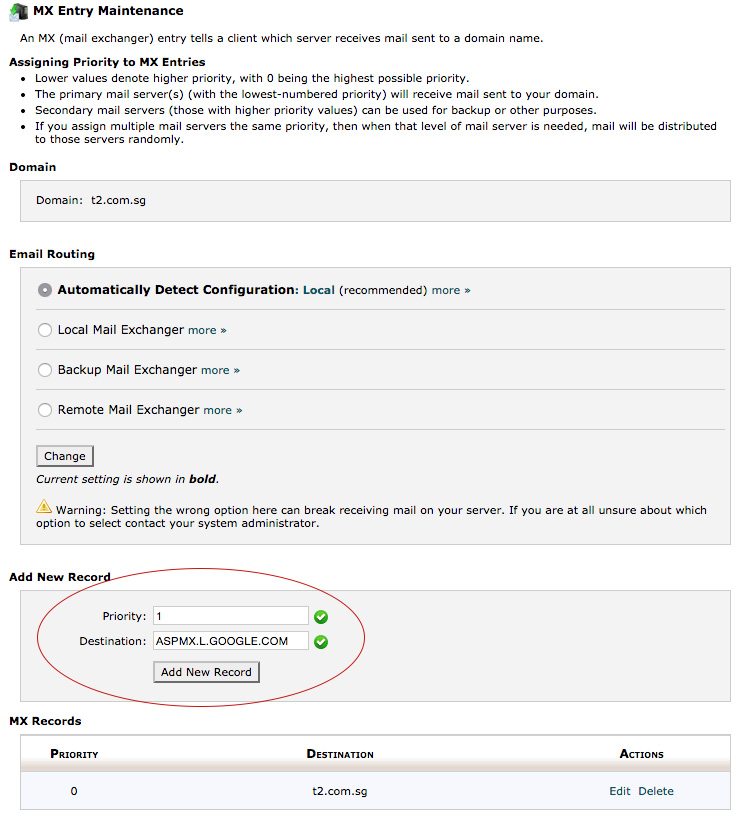 Record
ASPMX.L.GOOGLE.COM
ALT1.ASPMX.L.GOOGLE.COM
ALT2.ASPMX.L.GOOGLE.COM
ASPMX2.GOOGLEMAIL.COM
ASPMX3.GOOGLEMAIL.COM
4) After you have added the records, delete the record pointing to your domain (at the top of the list).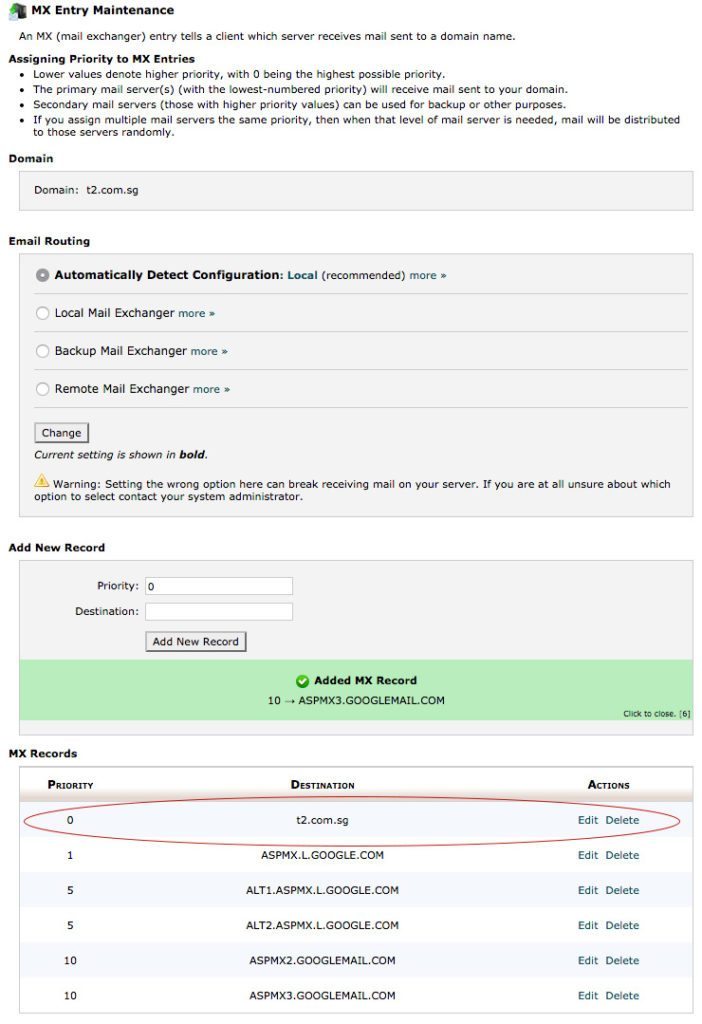 5) When all done, select Remote Mail Exchanger from the Email Routing section and click Change.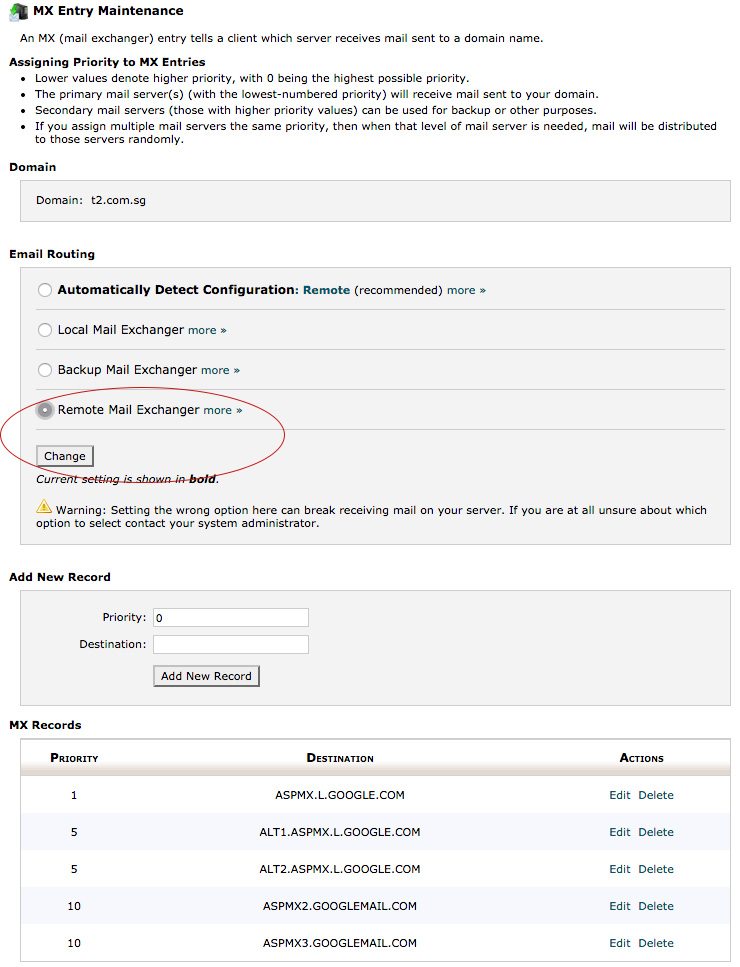 Please note that there would be some time required for the change to take effect.